An AGM battery is a car battery designed for two jobs: delivering powerful bursts of starting amps and running electronics for a long time.
Because of its construction, a starter battery is only suitable for short loads with high current, which most commonly take place when starting an engine of a car, truck …
The main characteristic of a starter battery is that they have big, thin, flat plates. Starter batteries are not suitable for cyclic use (continuous charging & discharging). FORGO battery high-performance AGM battery is the ultimate starting battery and is designed to deliver a strong burst of ignition power for a reliable start-up every time. It has high power delivery and extreme resistance to the most common causes of battery failures.
Model
54459 MF(DIN44MF)
Capacity
12V44AH
CCA
330
RC/min
62

Internal Resistance/mΩ
9Ω
Weight (Kg)
12k.4g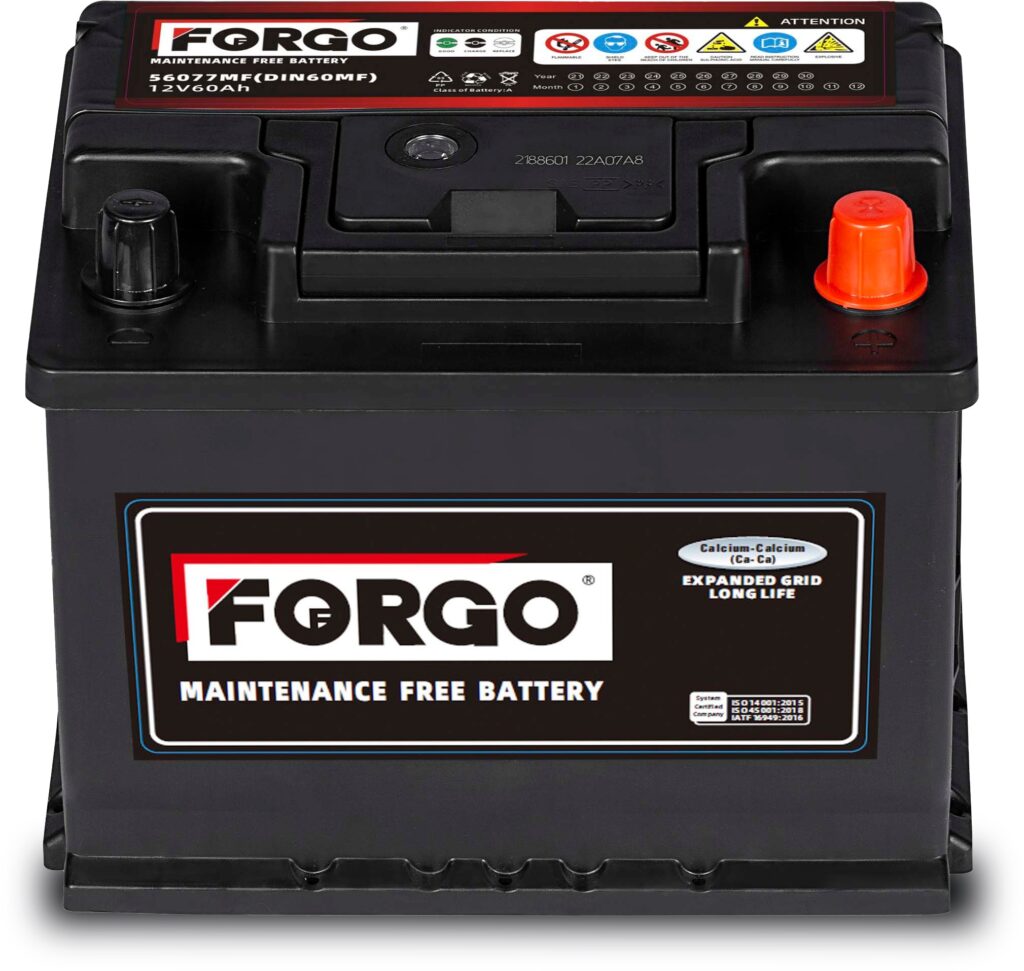 Model
55040MF(DIN50MF)
Capacity
12V50AH
CCA
345
RC/min
62
Internal Resistance/mΩ
8.5Ω
Weight (Kg)
13.2kg
Model
56077MF(DIN60MF)
Capacity
12V60AH
CCA
415
RC/min
81
Internal Resistance/mΩ
7.5Ω
Weight (Kg)
14.1kg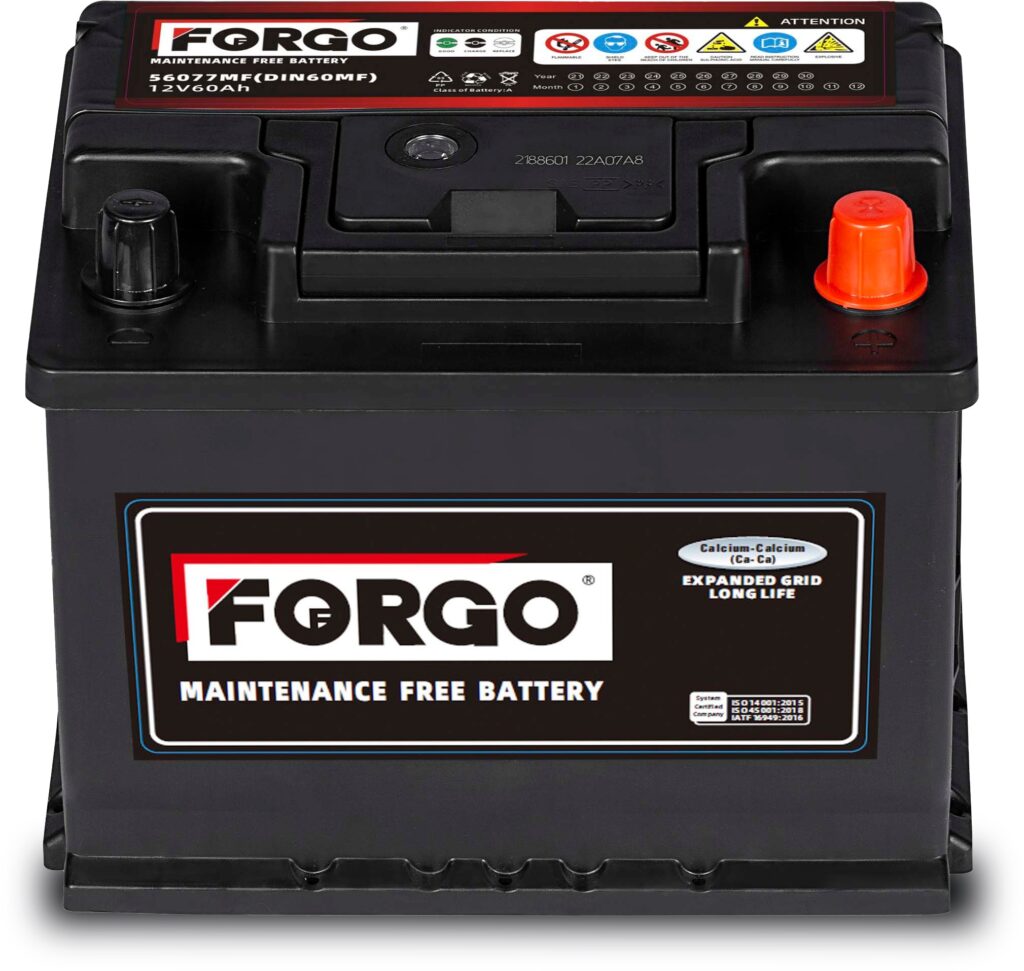 Model
NX110-5LMF(80D26LMF)
Capacity
12V70AH
CCA
500
RC/min
112
Internal Resistance/mΩ
6.7Ω
Weight (Kg)
17.6kg
Model
58033MF(DIN80MF)
Capacity
12V80AH
CCA
520
RC/min
120
Internal Resistance/mΩ
6Ω
Weight (Kg)
18.8kg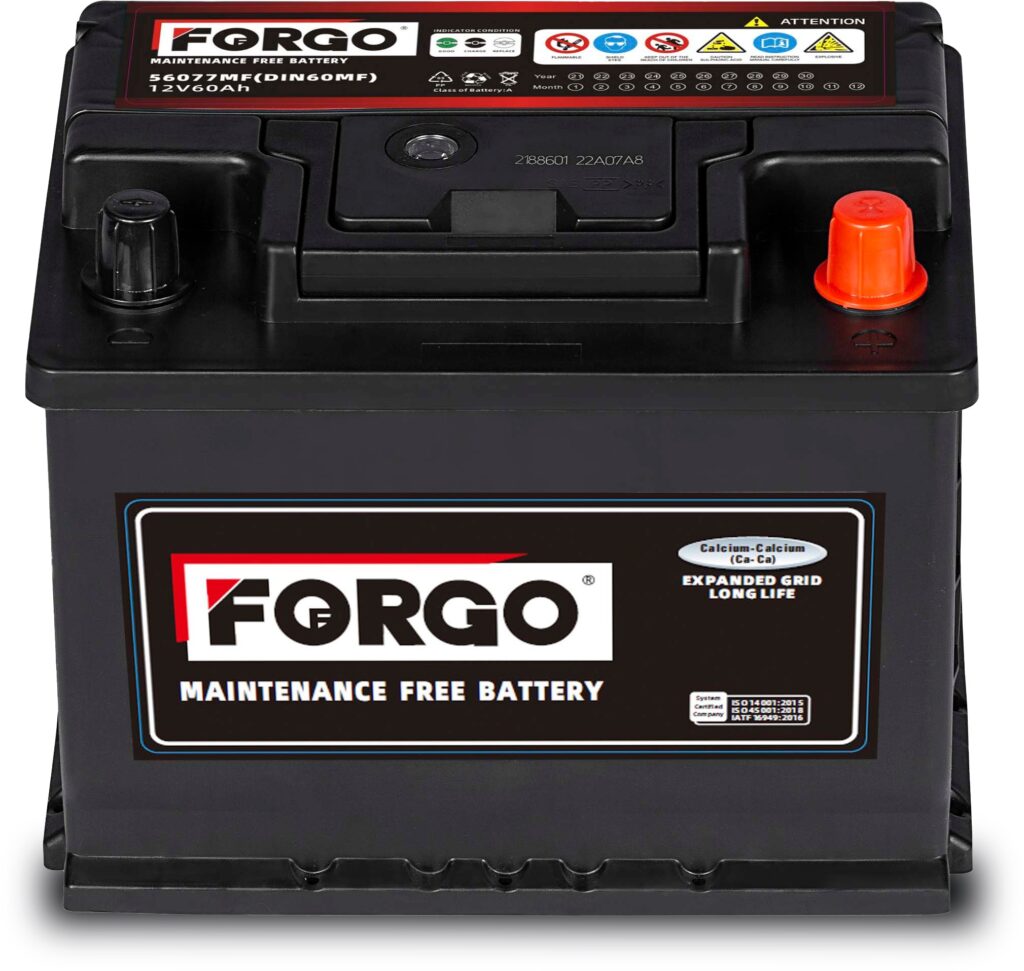 Model
59036MF(DIN90MF)
Capacity
12V90AH
CCA
640
RC/min
140
Internal Resistance/mΩ
5.6Ω
Weight (Kg)
21.2kg
Model
N90LMF(105D31LMF)
Capacity
12V90AH
CCA
555
RC/min
122
Internal Resistance/mΩ
6.2Ω
Weight (Kg)
19.4kg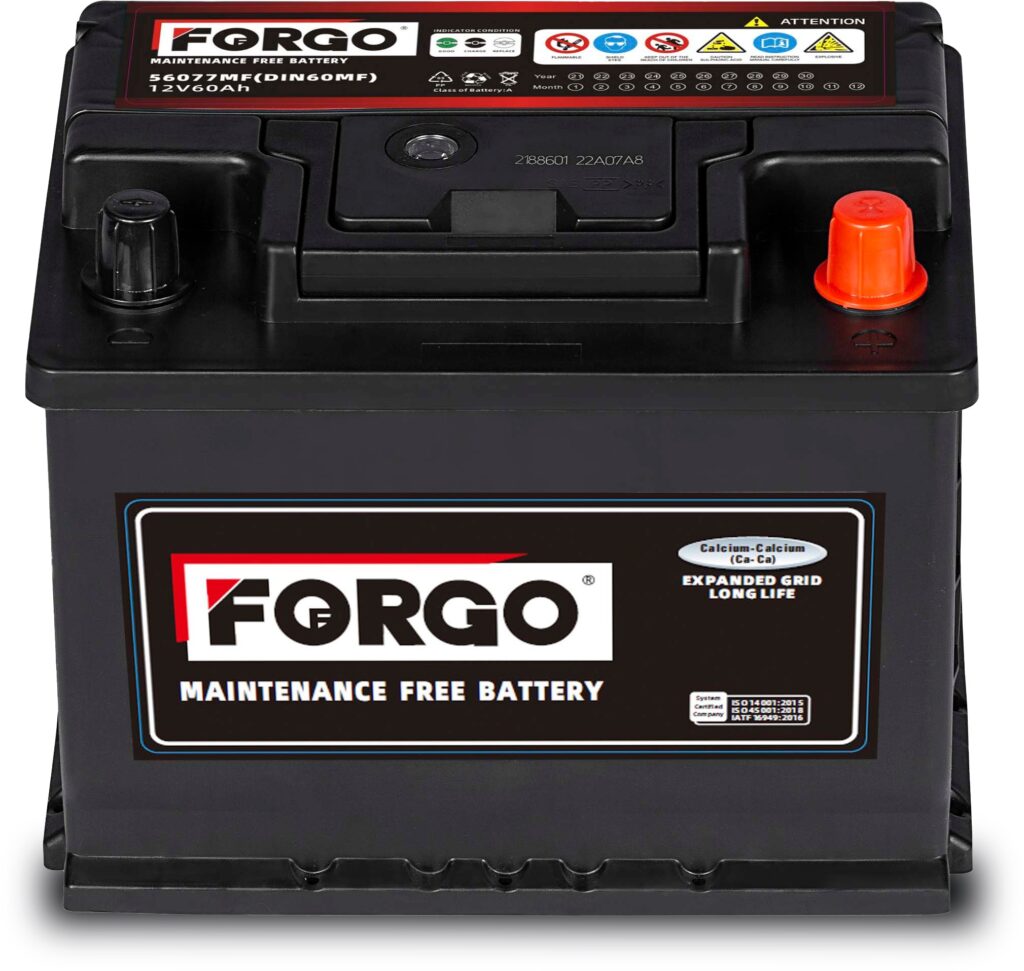 Model
N100ALMF(115D31LMF)
Capacity
12V100AH
CCA
600
RC/min
144
Internal Resistance/mΩ
6Ω
Weight (Kg)
20.6kg
Model
N120MF(135F51MF)
Capacity
12V120AH
CCA
680
RC/min
173
Internal Resistance/mΩ
5.6Ω
Weight (Kg)
29.4kg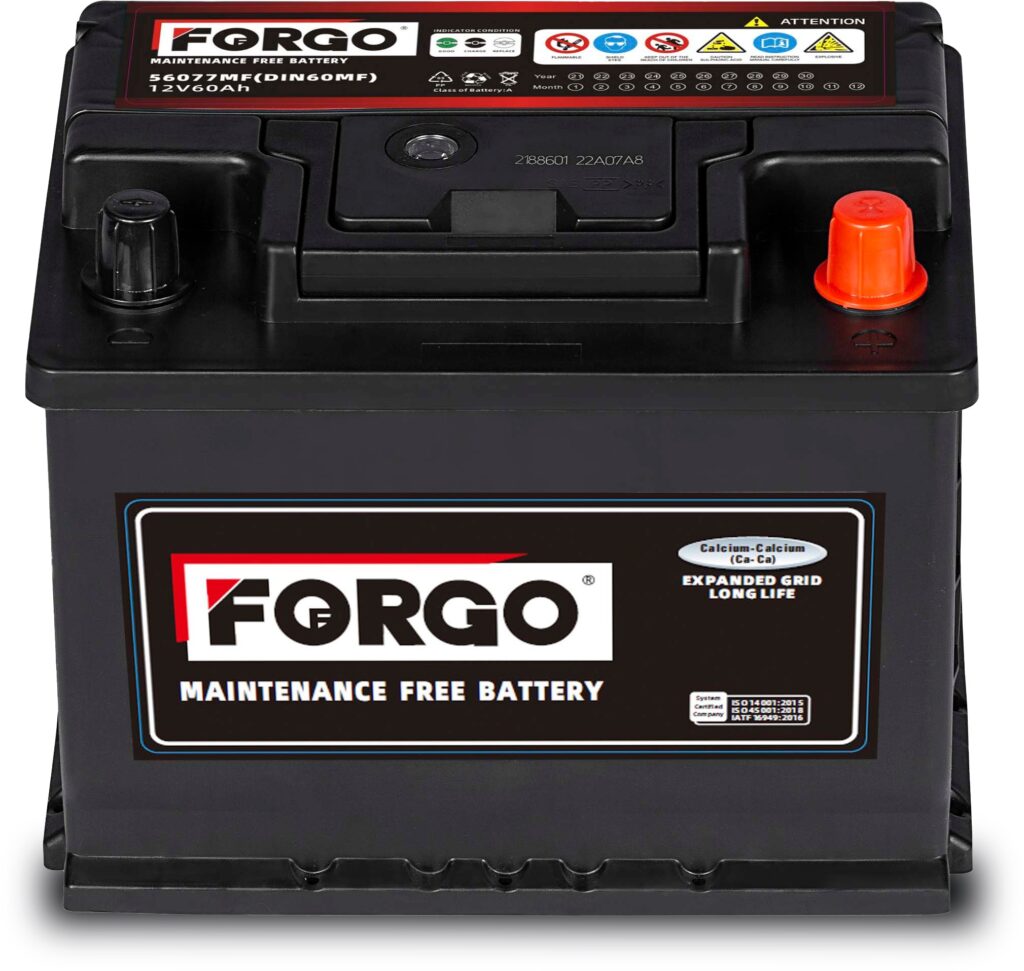 Model
N150MF(160G51MF)
Capacity
12V150AH
CCA
800
RC/min
300
Internal Resistance/mΩ
4Ω
Weight (Kg)
45.8kg
Model
N200MF(210H52MF)
Capacity
12V200AH
CCA
1000
RC/min
330
Internal Resistance/mΩ
4.2Ω
Weight (Kg)
48.4kg